Prevention Services
Prevention is a proactive process which empowers individuals and communities to meet the challenges of life events. It creates and reinforces conditions that promote healthy behaviors and lifestyles.
Primary prevention serves community needs by initiating programs to include information and knowledge, educational workshops and community events for the residents of Berkeley County. These programs and events are formally initiated through the Prevention Management Plan in which each one is carried out, monitored and evaluated using specific indicators.
Strategies include:
Information Dissemination– provides information and knowledge about the risks of alcohol, tobacco and other drug use.
Education– provides educational workshops and multi-session programs designed to meet the needs of specific populations
Alternatives– provides for community participation in activities that exclude substance use.
Problem identification and referral– identifies those who have indulged in underage or illegal use of substances and refers them to needed resources and support.
Community Based Process– enhances the ability of the community to provide prevention services for substance use through a collaborative process.
Environmental– provides proven effective strategies, which include support of laws and community norms promoting low-risk and no-use behaviors.
If you or someone you know needs help or information, please contact us at:
(843) 761-8272
ekcenter@ekcenter.org.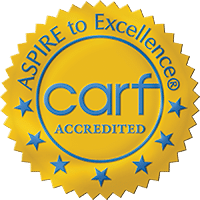 MONCKS CORNER OFFICE
306 Airport Drive
Moncks Corner, SC 29461
(843) 761-8272
(843) 577-9181
Fax: (843) 719-3025
GOOSE CREEK OFFICE
96 Wisteria Road
Goose Creek, SC 29445
(843) 797-7871
Fax: (843) 797-8638