Youth Services
Our Youth Outpatient Program offers a wide variety of services to meet the unique needs of adolescents and their families dealing with substance abuse, dependence, or related high risk behaviors.
Outpatient Counseling
Outpatient counseling is customized for each person based on their individual needs and can range from group counseling sessions once or twice per week to one-on-one sessions once every couple of weeks.
Intensive Outpatient
Our Intensive Outpatient component is our highest level of care and offers a comprehensive approach that meets conveniently at least 9 hours per week. This type of service is designed for those that may require a more intensive focus to help get on the road to recovery. This practical level of care allows people to remain on their jobs, in school, with their families, and in their communities with minimum disruption.
If you or someone you know needs help or information, please contact us at:
(843) 577-9181 or (843) 761-8272
ekcenter@ekcenter.org.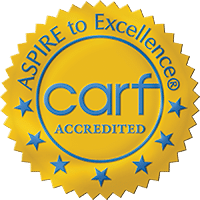 MONCKS CORNER OFFICE
306 Airport Drive
Moncks Corner, SC 29461
(843) 761-8272
(843) 577-9181
Fax: (843) 719-3025
GOOSE CREEK OFFICE
96 Wisteria Road
Goose Creek, SC 29445
(843) 797-7871
Fax: (843) 797-8638