Philosophy of Treatment
The Ernest E. Kennedy Center treatment philosophy focuses on a person-centered view of human nature, which fosters interpersonal relations and normal healthy development. The agency will use evidence-based practices that aims to be patient-centered, respecting the individual's strengths, needs, abilities and preferences for treatment. The Ernest E. Kennedy Center will also create an environment which respects cultural differences in regards to all aspects of treatment.
If you or someone you know needs help or information, please contact us at:
(843) 577-9181 or (843) 761-8272
ekcenter@ekcenter.org.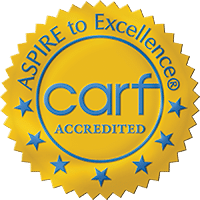 MONCKS CORNER OFFICE
306 Airport Drive
Moncks Corner, SC 29461
(843) 761-8272
(843) 577-9181
Fax: (843) 719-3025
GOOSE CREEK OFFICE
96 Wisteria Road
Goose Creek, SC 29445
(843) 797-7871
Fax: (843) 797-8638