Empowering Communities for Healthy Outcomes-ECHO
Empowering Communities for Healthy Outcomes (ECHO) specifically addresses prescription drug abuse/misuse in Berkeley County. The ECHO grant for Berkeley County has been funded for five years. The funding source is the Center for Substance Abuse Prevention (CSAP), Substance Abuse and Mental Health Services Administration (SAMHSA) through a cooperative agreement with the South Carolina Governor's Office. Empowering Communities for Healthy Outcomes is administered by the South Carolina Department of Alcohol and Drug Abuse Services (DAODAS).
SPARx (Stop Prescription Drug Abuse) established as a subcommittee collaborates with the Berkeley County Prevention Board. SPARx works to prevent Prescription Drug misuse and abuse through education, information, awareness and community outreach.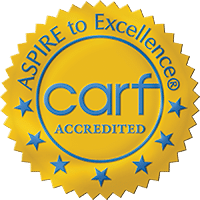 If you or someone you know needs help or information, please contact us at:
(843) 577-9181 or (843) 761-8272
ekcenter@ekcenter.org.
MONCKS CORNER OFFICE
306 Airport Drive
Moncks Corner, SC 29461
(843) 761-8272
(843) 577-9181
Fax: (843) 719-3025
GOOSE CREEK OFFICE
96 Wisteria Road
Goose Creek, SC 29445
(843) 797-7871
Fax: (843) 797-8638