Drug Free Communities (DFC) Project Summary
The DFC grant is awarded annually by the White House Office of National Drug Control Policy, in cooperation with the Substance Abuse and Mental Health Services Administration. The Coalition serves Berkeley County, SC. The goals of the coalition are to establish and strengthen community collaboration in support of local efforts to prevent youth substance use.
The coalition will achieve its goals by implementing the following strategies: providing information and support by outreach, recruiting new coalition members, conducting prom safety campaigns, building skills in the community by providing youth groups with training on strategies to support a drug-free community and providing bi-annual Drug Intervention Training for Educational Professionals (DITEP).
The Berkeley Educational Advisory Team (B.E.A.T.) was established as the youth subcommittee to be the catalyst for change in local communities in Berkeley County. B.E.A.T. currently represents student membership from each high school in the county. Additionally, the Berkeley County Prevention Board in collaboration with B.E.A.T. will support compliance checks, consequences, and incentives and also provide merchant education to vendors.
The coalition and its subcommittee will reduce access and enhance barriers to alcohol and tobacco by conducting environmental strategies such as sticker shock and an anonymous tip line. The coalition and B.E.A.T. will also support increased enforcement of wooded areas, hunt clubs, and boat landings. The coalition, with the support of B.E.A.T., will work to modify policies by reviewing existing school district and community policies.
Drug –Free Community Grant Application 2014
The Ernest E. Kennedy Center and the Berkeley County Prevention Board
306 Airport Drive
Moncks Corner, SC
Contact:
Wehme A. Hutto, Director of Prevention & Community Services
843-797-7871
whutto@ekcenter.org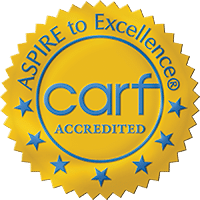 MONCKS CORNER OFFICE
306 Airport Drive
Moncks Corner, SC 29461
(843) 761-8272
(843) 577-9181
Fax: (843) 719-3025
GOOSE CREEK OFFICE
96 Wisteria Road
Goose Creek, SC 29445
(843) 797-7871
Fax: (843) 797-8638