Fees & Funding
The Kennedy Center receives state and federal tax dollars that help in paying for some of the services of our clients. However, these funds do not cover the entire cost. We depend on collecting fees in order to continue to provide quality services to the citizens of Berkeley County. No one will be denied services due to their inability to pay, but we may have to restrict services for those who are able but are not willing to pay.
When you first enter services, you will meet with our Finance department to go over our fees, determine what fees you will be responsible for, and arrange for payments.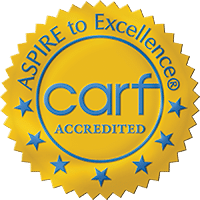 If we are able to verify your Medicaid coverage, we will file all Medicaid claims for you. There are no additional charges to you for approved treatment services.
If we are able to verify your insurance coverage, we will file all claims for you. However, you will be responsible for any deductibles, co-payments or charges not covered by your insurance company.
Some local employers contract with the Kennedy Center to provide brief counseling services to their employees and their dependents. These contracts do not cover services that may be required or associated with legal problems.
Other Third-Party Coverage
If you are referred by another agency or referral source that is willing to cover the cost of your services, we will file the necessary paperwork. You are responsible for any services and charges not covered.
Fees may be reduced according to set scales based on your household size and income. Complete documentation of household income is required and must be provided at the time of service to be eligible. There may be certain programmatic or flat fees that cannot be adjusted.
Payment is due and expected at the time a service is delivered. Under certain circumstances, a payment agreement may be established with the Finance department. However, failure to make payments in accordance with the agreement could result in a delay of services.
MONCKS CORNER OFFICE
306 Airport Drive
Moncks Corner, SC 29461
(843) 761-8272
Fax: (843) 719-3025
GOOSE CREEK OFFICE
96 Wisteria Road
Goose Creek, SC 29445
(843) 797-7871
Fax: (843) 797-8638